These sermons, delivered throughout the First World War, shed some light on the way that religion addressed the horror that confronted people across the world.
To help the reader find relevant pieces, there are several search categories including books of the Bible, religious occasions, author and date, as well as a timeline against which the sermons are mapped.
Where the precise date of the sermon is unknown, the 1st of the month is displayed.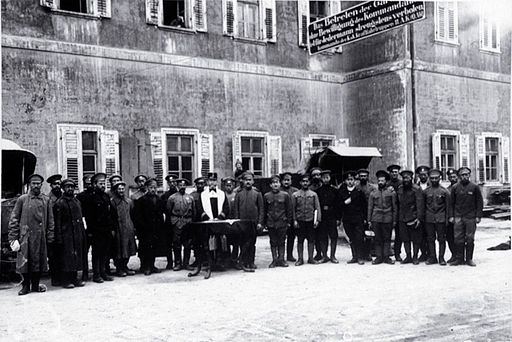 Jewish Chaplain of the Austro-Hungarian Army Conducts Services for Jewish Russian Prisoners From commons.wikimedia.org no known copyright restrictions; source Flickr; author unknown